Maurice la cigale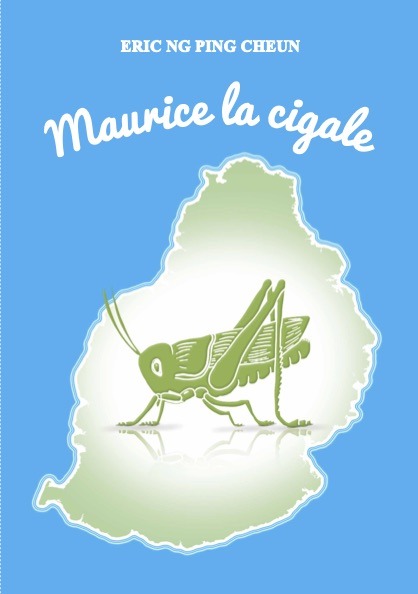 L'île Maurice vit à l'heure de la dépense. Les gens, se comportant comme des cigales, passent tout l'été sinon à chanter, du moins à consommer. Jamais depuis l'indépendance la consommation n'a autant progressé : l'année 2018 a vu l'épargne domestique au plus bas par rapport au revenu national. Si les Mauriciens dépensent allègrement, c'est en s'endettant et en épuisant leurs réserves financières. Mais ils achètent surtout des produits importés tandis que leurs exportations sont en baisse et que les entrées de capitaux diminuent. Dès lors, une fois l'été passé, la cigale mauricienne risque d'être fort dépourvue quand la bise sera venue. Déjà, faute d'être secourue par les fourmis travailleuses et épargnantes, elle devient dépendante de dons étrangers pour boucler son budget annuel…
S'inspirant des Fables de Jean de La Fontaine, ce livre ne pouvait mieux tomber en cette période pré-électorale où le gouvernement a choisi d'échapper à l'économie en faisant preuve d'irresponsabilité fiscale. Dans le monde illusoire du court terme, qui loue l'insouciance et exclut la prévoyance, vivre au-dessus de ses moyens entraîne la ruine. Ce qui est vrai dans la microéconomie du ménage ou de l'entreprise l'est aussi au niveau macroéconomique.
Fifty Economic Steps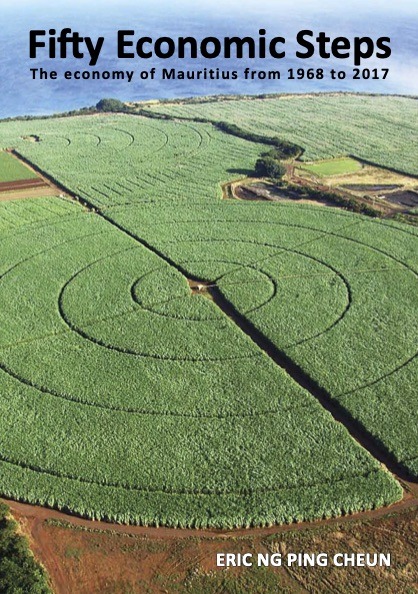 E
conomists become interested in economic history when they pass the age of 50. Born two years after Mauritius gained independence, I do not yet have a passion for history. However, we cannot ignore the past and we need to learn from it to look into the future. To interpret the causes and effects of events that occurred a long time ago is the task of the economic historian. For my part, I have chosen the simple approach of sticking to facts and figures.
So this is not a history book. It is rather a short descriptive account of the evolution of the Mauritian economy from 1968 to 2017: the traditional economic pillars (sugar, textile, tourism, banking), the non-bank financial services (leasing, insurance, pension, stock exchange), the new and emerging industries (Global Business, ICT, BPO, Ocean Economy), the infrastructural development (transport, banking), the economic policies (industrial, fiscal, monetary) and the Welfare State (education, health, social integration). Each chapter ends with a chronological list of milestones in Mauritian history.
During the country's 50 post-independence years, successive governments have taken 50 economic steps that have fostered growth and shaped the development of Mauritius. Also worth mentioning are the numerous initiatives of the Bank of Mauritius to build the economy. All these have supported economic diversification between 1968 and 1982 (from a monocrop economy to industrialisation), economic transformation between 1982 and 1995 (thanks to structural adjustment and to financial liberalisation), economic integration between 1995 and 2010 (opening up the economy to the global competition) and economic moderation between 2010 and 2017 (drawing on the resilience of the economy to the global financial crisis). Of course, economic history is not a succession of turning points but one of overlapping phases.
Economic Sense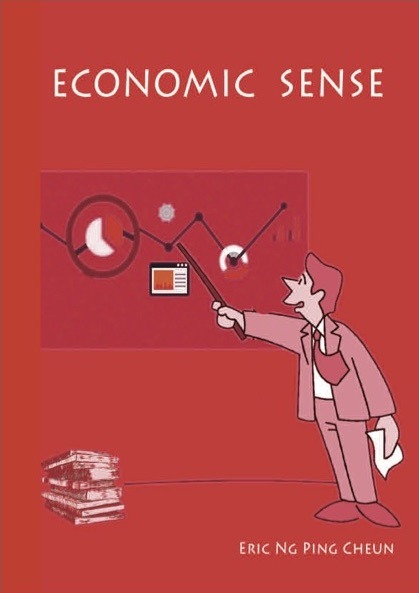 Anti-establishment revolt and post-truth politics: this twin phenomenon poses a serious challenge to economists. At a time when populism is mounting, it becomes even more difficult to propagate simple economic truths. However, economists do not have to abandon reason to make economics less dismal and more relevant to the average person, for they can connect with people's intellect by appealing to their emotions. To change the way people think about economics, they must reclaim it from the technocratic elites who are responsible for giving it a bad name.
Ignorance of economics is not bliss. In this book, the author tries to debunk many economic fallacies with respect to domestic issues, from entrepreneurship to privatisation, from Ponzi finance to banking regulation, from interest rate to currency manipulation, from flat taxation to income inequality, from trade deficit to real estate. On every topic, he opposes real-world economics to popular economics, sound money to easy money, and free market to political power. The book contains statistical tables within each chapter and press interviews of the author in appendix.
L'économie de la diversité
A
travers le monde, la diversité devient un enjeu majeur pour l'entreprise au point de se retrouver au cœur de la politique des ressources humaines. Ici, l'entreprise mauricienne pratique la diversité sans avoir à le dire. La diversité n'est pas une contrainte à respecter, mais elle est génératrice de performance. Elle représente un levier d'efficacité pour le management, une force économique pour l'entreprise et un avantage social pour la compétitivité du pays. Elle relève de la capacité de l'entreprise à associer ses résultats au progrès économique et social.
Dans ce livre, l'auteur démontre que la diversité et l'unité font le lien entre l'entreprise et l'économie. Dans l'entreprise, l'unité va de soi : l'entreprise ne peut pas être divisée, mais elle doit assurer la diversité chez ses employés. Au sein de l'économie, la diversité s'impose : l'économie ne peut pas être concentrée, mais elle doit trouver l'unité parmi ses acteurs. Bref, il faut de la diversité dans l'entreprise qui ne peut qu'être unie, tandis qu'il faut de l'unité dans l'économie qui est diverse.
Alice in Dodoland
One year after the publication of A contre-courant (Against the flow), Eric Ng Ping Cheun sticks to his guns and it is paying off. A new finance minister has brought back a more liberal approach, albeit with a social tinge, to economic policy. Still, the old-fashioned mindset and
rent-seeking mentality that befall many government bureaucrats, business leaders and economic agents are much too close for comfort.
Hence, Alice in Dodoland is meant to sound a wake-up call to the Mauritian economy. It is a collection of short essays that draw on English articles previously published but revised,rewritten and updated.The book, to which are appended many statistical tables, will be of interest to a wide range of readers, especially decision-makers, professionals, research analysts and university students. Taken together the pieces in Alice in Dodoland amount to a modest defenceof market economy and of sound money. They are the reflections of an unrepentant economist.
A contre-courant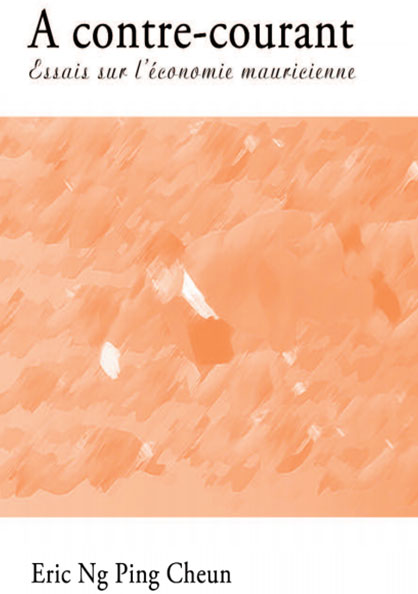 Il n'existe pas un jour où l'on n'ouvre un journal pour lire des propos en faveur de l'intervention étatique, de la dépense publique, des emplois subventionnés, de la protection tarifaire, de la baisse du taux d'intérêt, du crédit facile ou de la justice sociale. C'est que nos leaders de tous bords ont cédé au désarmement intellectuel en utilisant un langage empoisonné par le politiquement correct. Voilà pourquoi ce livre s'inscrit à contre-courant de cette dictature d'opinion, véritable pensée unique.
Outre d'accorder de nombreuses interviews, l'auteur a écrit 300 articles de presse à janvier 2011, ayant publié d'abord dans Le Mauricien (1996 à 2001), ensuite dans Business Magazine (2001 à 2005) et, depuis 2004, dans L'Express.Des idées-force qu'il a émises pendant ces quinze dernières années, il les reprend sous forme d'essais dans ce livre. Celui-ci se veut donc être un recueil d'idées. Des idées qui gardent encore toute leur fraîcheur, tant elles s'avèrent être plus que jamais d'actualité.
Ready to talk?
Contact us if you think we may help or just to discuss business.